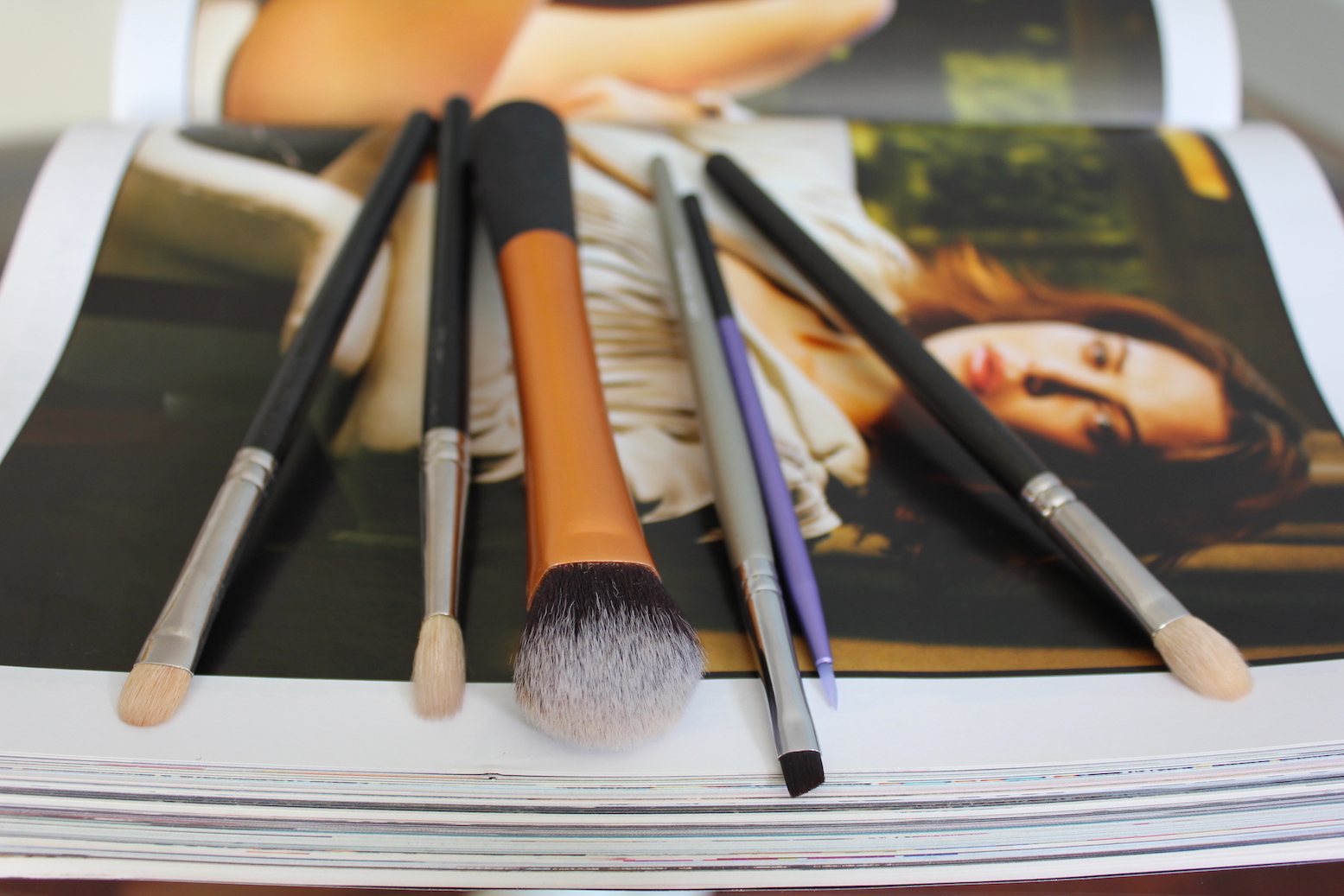 Which are the best makeup brushes to use?  Is a question asked frequently by makeup lovers. I  have the answer for you! I have compiled a short list of my top six makeup brushes that I love using. Makeup brushes are extremely expensive, but they are such a great investment and can last a lifetime if they are well looked after.
From Left to Right.
MAC 239 Eye Shader brush - I love this brush for packing eyeshadow to the lid. It's great for when you are wanting to apply a concentrated amount of eyeshadow in an area. It's great for when you are using eyeshadow pigments.
Sigma E35 Tapered Blending Brush  - This brush is great for defining the crease before blending with a fluffy brush.
Real Techniques Expert Face Brush - I love using this brush to apply foundation. The synthetic bristles are nice and firm and give a great application whether you use it to apply moisturizer, primer or foundation.
 Edgars Angled Brush - I found this brush in a cheapy range at Edgars, it was under R100!  This brush works well to apply gel liner and to fill in your brows with a gel based brow filler.
Real Techniques Silicone Liner Brush - Despite the fact that this is a liner brush, I love using it for when I am applying false lashes. This brush works well to press the already glued lash onto the lash line and because it is a silicone brush, the lash glue peels off it easily.
217 Blending Brush - My favourite brush and probably the most frequently used brush in my brush roll. This is the perfect brush for blending eyeshadow into the crease to ensure no harsh lines.
Shop The Brushes