So yes, there are millions of tutorials out there showing you how to apply makeup, BUT, what about those questions you have that you think might seem silly to ask the perfectly painted makeup artist wearing black. I am here to answer those "silly" questions for you.Welcome to the first installment of my makeup questions and answers series. Up on my blog I will be posting the answers to frequently asked makeup and beauty questions. Please feel free to drop me a comment below or a mail if you have any questions that you would like answered.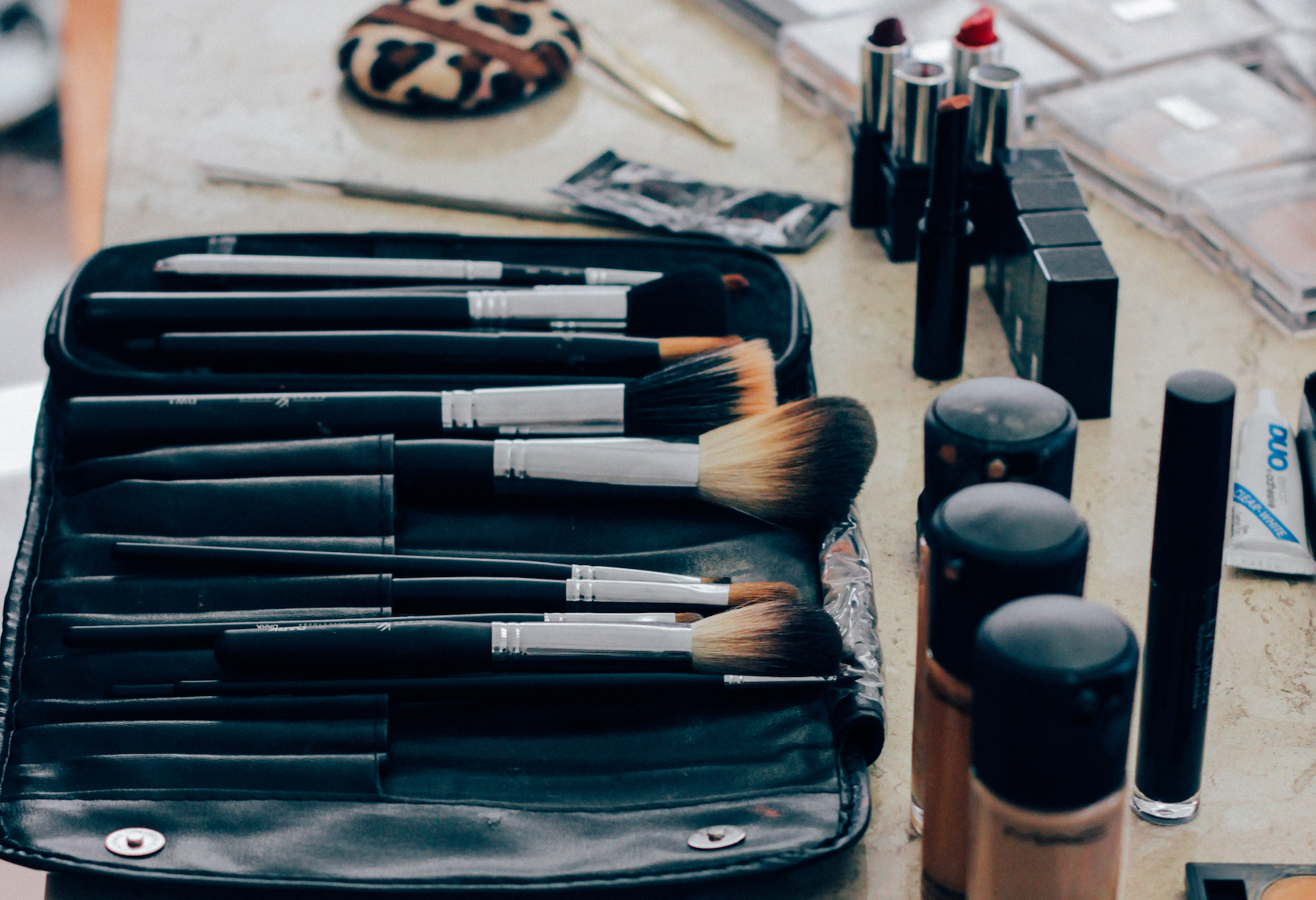 Q : " How long can I keep makeup for and when does it expire? "
THE ANSWER : Makeup generally has around a 3- 24 month shelf life depending on the product. Thankfully most brands help us out by putting a little number in an icon that signifies the expiration date from the day that you've opened it, usually found at the bottom of the bottle or on the back of the product. I find that powdered cosmetics like eyeshadows and blushers tend to last a lot longer in your makeup kit and don't show obvious signs of going bad. With foundation and creams on the other hand, I would stick to the shelf life indicator on the bottle or tube. Often there is a tell tale sign of your foundation separating or your lipglass smelling funny, which would indicate that it is time to toss it! Mascara's, always throw them away at around 3-4months.
Q : " Makeup is expensive, which are key products to invest in? "
THE ANSWER : With so many makeup brands to choose from now, we are absolutely spoiled for choice and we can also get horribly confused when it comes to choosing which makeup to buy. My suggestion on where to splurge and where to save would start at splurging on a really great primer and foundation and concealer as those are the key products to ensuring that the rest of your makeup stays on and looks great. With Foundation it is always helpful going to a makeup counter where there are actual makeup artists working as they would (hopefully) be able to suggest the perfect colour and type of foundation for your skin. The same goes for powder, investing in a great powder is key, as the wrong colour or consistency could change the colour and finish of your foundation. When it comes to all the rest - eyeshadows, blushers, eyeliners and mascaras (as they need to be replaced every 3 months anyway) one can get away with buying budget friendly options.
Q : " What are Makeup Primers and are they necessary? "
THE ANSWER : When I get asked this question, I always laugh and say "It's polyfilla for the face" - in South African terms, it smoothes out the wrinkles and fills in the cracks. A Primer acts as a base for your foundation, it perfects the skin, smoothes pores and prepares it for foundation.  YES, it is necessary. A Primer is the protective layer between the foundation and your skin. Different primers offer different qualities, but generally they help your foundation to stay on longer than it would on bare skin. 
Ps. Always apply moisturizer before primer 😉
Q : " How often should I wash my makeup brushes and what should I use? "
THE ANSWER : Please please please wash your makeup brushes at least once a week if you are using them on yourself everyday. My method of washing my brushes is simply by pouring a drop of baby shampoo into the palm of my hand and gently cleaning the hair with a back and forth movement and then leaving them to dry, flat on a dark towel. One can also add a few drops of tea tree oil to the shampoo as it has antibacterial qualities. Makeup brush cleansers are also available from certain makeup houses where makeup brushes are sold.
What makeup questions do you have? Feel free to comment below or drop me a mail.
Kirsten x